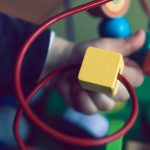 By now, every person on earth is aware of, feels the impact of, and fear the realities of "the life after" the Coronavirus pandemic. I wrote the following content on June 26th, 2019, and never published it anywhere… Even the title was "How do I respond"…
But the context was not as drastic a crisis than what we currently experience around the world. I've drafted this content 10 months ago and neglected to publish it because I wanted to perfect it, to make sure it is the right thing to say at the right time, hitting the right target market to have a huge impact…
If only I've published it back then AND acted on it myself, me and many others might have accepted the challenge to up-skill ourselves with critical skills. Skills experts listed 10 months ago already which would enable us to respond to "The Impact of the 4th Industrial Revolution and the World of Work".
To prove how scarily close our current context is to what was predicted and advised during a webinar I've attended with the above topic, I will keep the text exactly as I've drafted it 10 months ago. Afterward, I will reflect and respond on a couple of comments on our current context and "Our World of Work". So let me ask the (title) question again:
How do I respond
(26 June 2019)
The short answer?
Be pro-active
Be realistic
Be prepared
Be part of the reality
The longer answer?
You could either be comfortable in your current income generation approach (job) and be satisfied with the current realities. Or you could be realistic by being pro-active and prepare yourself to be part of the reality. Preparing yourself for the changes in work does not imply you need to quit your current job.
It might simply imply that you become more aware of your current contribution to your company's requirements, your attitude, your ability to apply your skills and knowledge in a different way to be creative, problem-solving, and innovation. This might even give your current employer the insurance that you need to be in the team they take into the new way of doing business. How you respond makes all the difference!
What does the 4th Industrial Revolution mean for business
In a recent survey to measure business and government readiness for the 4th Industrial Revolution (https://www.iol.co.za/business-report/opinion/what-is-the-fourth-industrial-revolution-14127465 ), Deloitte* polled 1600 C-level executives in 19 countries. On the whole, participants were positive about the likely effects of the Fourth Industrial Revolution – 87% of executives believe it will lead to greater equality and stability, and three quarters said business would have much more influence than governments and other entities in shaping this future.
However, only 14% of respondents are confident that their organisations are ready to fully harness the changes associated with this technological revolution, and only 25% say they have the right workforce composition and skill sets needed for the future.
The Deloitte study showed that organisations which are using the 4th Industrial Revolution technologies are mostly doing so to make their operations more efficient and cost-effective, rather than pursuing new business models that can potentially deliver much greater value and help to prepare for the future. In part, this approach reflects the difficulty of making a business case to invest in advanced digital technologies.
However, in an environment where technology is having a transformative effect on the industry after industry, companies that don't start preparing now for the Fourth Industrial Revolution not only risk falling behind but also passing up the opportunity to influence the future. They need to respond to the lessons learned in this study.
Question: Where do you fit in?
Response: Anywhere you want to fit in!
Reason: It depends on what you do NOW, where you will fit then!
Opportunity
The opportunity for growth is a reality! Education and training will have to change fundamentally.
For businesses in Africa, the Fourth Industrial Revolution is a tremendous opportunity to raise their competitiveness globally and to play a more important, decisive role in shaping the future of any country.
For government, it offers innovative solutions to pressing infrastructure challenges and new possibilities for tackling societal issues related to education and employment.
There is the spoken and unspoken fear that technology and automation, in particular, is going to take away jobs and deprive people of employment. On the contrary, all previous industrial revolutions created many more jobs than were ever lost – chiefly through the creation of new industries and business models.
There is no reason to think the Fourth will be different, especially when one considers that the countries which have most readily adopted automation and robotics – notably China, Germany, Japan and South Korea – stand out for the competitiveness of their industries and their low levels of unemployment.
Leon Viljoen is the MD of ABB Southern Africa.
(https://www.iol.co.za/business-report/opinion/what-is-the-fourth-industrial-revolution-14127465)
Your response
To ensure the short answer is clear:
Be pro-active – by adding to your skills-set, you will put yourself in a great position to affect change within your company, or to contribute to successful implementation of needed skills to enhance your company's relevance in the marketplace. If you are not part of the solution, you might be seen as part of what is keeping the company from moving forward. Be pro-active in preparing yourself for new skills needed.
Be realistic – do not try to become who you are not. Do not resign and start your own business because you fear you might not fit into your company in future. Be realistic in your application of new skills. You might share your knowledge and skills to your employer but they might not implement changes immediately, as the wheel turns slowly. Be creative!
Be prepared – prepare your mindset, your attitude and improve your skills. Be prepared for potential changes that might become realities.
Be part of the reality – and part of the solution. Your company will notice your efforts when your attitude is one of problem-solving, solution-driven, innovation. If changes come to your specific job requirement, be part of the solution to improve on those requirements.
How do I respond – The Covid-19 Reality
(26 April 2020)
Perhaps the answers might have shifted in priority… Maybe it should read:
Be part of the reality – it does not help we panic. The "World of Work" DID change. This IS our new reality. Your job might either not be affected at all, or not as much or you could be on the other side where it had an 80 – 90% negative effect on your job.
If you are not affected as negative or directly by the lock-down realities, your clients might be, or your community or your family. It does not really matter in which sector you work. If you work in the health sector, it is not business as usual. If you work in the corporate sector, it is not business as usual. If you are an entrepreneur, it is not business as usual.
Be realistic – we cannot escape the sudden changes in our world. You will not return to work the same person. You will not walk back into your office and find that you can simply pick up the file on your desk you left there 5 weeks ago, and just continue from where you left it. There might be retrenchments of staff due to financial hardship – if you are one of the lucky ones not to be retrenched, the reality is that you might have to step into more than your normal responsibilities to still deliver the service or product to your clients, but with less staff…
Be prepared – if you know this now, you should prepare yourself for the impact of going back to work. You might even have to prepare yourself for possible retrenchment or accepting a reduced salary and to have exhausted your total annual leave for 2020.
Be pro-active – even if your job might be secured. Many people are quoting Winston Churchill who said "Never let a good crisis go to waste" in the mid-1940s as we were approaching the end of World War II as he, Stalin and Roosevelt forged an alliance – which lead to the formation of the United Nations, creating opportunities in the midst of a crisis. What is your strategy? Which alliances do you need to explore or form for the better good of your own financial survival, growth or sustainability? Do not let this crisis be just that – a crisis. Use the time you have to act pro-actively, creating solutions on challenging times ahead.
A few learnings
I've joined the Future Females Founders Club in early April one morning when I stumbled onto one of many free webinars I've happened to note just moments before it kicked off. And in that first session, one of the participants made a comment:
"Currently I choose progress over perfection"…
This became my drive and motivation to move forward and to up-skill myself as I am building the airplane… I realised, go slow is overrated and irrelevant in this current context and reality of being self-employed offering services, training, and consultation to clients within the training sector.
Ten months ago, I could have published 12 e-books I've planned to write, but chose perfection. But I waited to perfect it – and in the end never finished it.
But we need to look at the skills needed to be part of a new reality. This is the reason for the birth of Future Skilled. In the coming days, I will explore the skills needed – especially in this new world which we now call our reality…
This blog's purpose is to explore the skills we might need to navigate our way through the new normal. To respond to the realities of what awaits us when life returns to a state of freedom of movement again. I actually struggled to finish this previous sentence – because I wanted to say "…when life returns to normal…" I am not sure what that 'normal' would look like, as it will most definitely not be business as usual or at least not the definition we linked 'normal' to about 2 months ago.
The following posts will explore a bit of these skills needed. It might not be new to anybody. Perhaps you will loose interest. Or perhaps you will get the clarity you needed to know how to respond to your new reality.
Let's keep talking to each other.