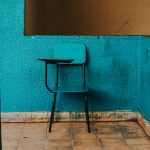 It seems like 2020 turned out to be quite different than planned. It took quite a different turn before it could really kick off properly.
I had quite a lot of time to think the last couple of days. Within a couple of weeks into lockdown, we all realised that this is not going to change and that little of what we know will return to the way we've been doing things. We realised that there is no quick fix to this year's global challenge.
As a Skills Development Facilitator, Facilitator and Accredited Training Provider (SDP) with 10 different SETA Accredited qualifications, I realised that there will be a huge change in the way we operate within the Skills Development Sector and we need to rethink most of our strategies, modes of delivery as well as content.
This led me to ask the question:
"WHAT IS THE #NEWNEED"
Everybody is talking about the New Normal. Something about this statement does not help. Not only do we not know how to wrap our heads around what to expect of the near future, we also do not 'like' the word "NORMAL" in this context.
Because:
if the 'new normal' dictates where we can move or who we might visit for months to come, it does not seem 'normal'.
if the 'new normal' expects us to wear facemasks whenever we are in public, it does not seem 'normal'
if the 'new normal' restricts the numbers of delegates we may engage in a skills development setting, it restricts our 'normal' way of work.
it the 'new normal' forces us to meet our delegates in the virtual space, our current approaches becomes no longer the most relevant skills.
Why do we talk about a New Normal?
I think the reason we are talking about the 'new normal' is due to a lack of language to build confidence in our own abilities to cope with the new unknown.
I think we all foresee that within the current context we find ourselves in, we need to identify the skills gaps in our armor of skills required to cope and thrive within our new work and life context. We need to identify the NEW skills we will need to be trained in to fulfill our current responsibilities.
Skills
In a different blog post, we've looked at traditional and applied skills. The list below refers: (https://www.thebalancecareers.com/top-skills-every-professional-needs-to-have-4150386 ):
TRADITIONAL SKILLS LIST
APPLIED SKILLS
Communication
Advocating for yourself and your causes
Asking for help or advice
Brainstorming
Building buy-in to an idea
Business writing
Dealing with difficult people
Facilitating
Handling office politics
Information and Communications Technology (ICT)
Interviewing
Managing a positive relationship with an employer
Listening
Networking
Persuasion
Resume writing
Public Speaking
Articulation
Confidence
Creating presentation slides
Self-confidence
Projection
Receiving criticism and feedback
Social skills
Teamwork
Conflict resolution
Relationship building
Team building
Team management
Time Management
Attention to detail
Fundamental motivation
Meeting deadlines
Project management
Punctuality
Self-starting
Leadership
Accountability
Budgeting
Calm under pressure
Coaching
Coordinating resources
Decision making
Goal setting
Growth mindset
Information gathering
Influence
Management
Mentoring
Meeting management
Planning
Politeness
Positivity
Prioritization
Flexibility
Able to change your mind
Analysis
Anger management
Patience
Perceptiveness
Problem-solving
Personal Skills
Career management
Career planning
Competency
Creative thinking
Critical thinking
Dressing professionally
Emotional intelligence
Enforcing boundaries (personal, professional)
Ethics
Honesty
Humility
Integrity
Patience
Perceptiveness
Perseverance
Persistence
Practicality
Resilience
Respect
Self-awareness
Self-confidence
Self-management
Self-promotion
Self-regulation
Stress management
Skills – what #NewNeed skills do we need to add?
Skills Needed in our New Context
Within our current reality, another list of skills exists to stay relevant:
Innovation initiatives
Online facilitation skills
Building engaging pre-recorded PowerPoint presentations
Effective online meetings
How to develop or enhance your training content to apply within an online training context
How to connect with your audience during online engagement
How do you confirm the authenticity of online assessment submissions
Practical skills to operate online meetings and training software
There is a need for leaders to apply IT transformation from traditional to relevant through:
Digital strategies – the ability to guide your organisation from the traditional to a digital future
Data strategies – the ability to develop a data strategy to drive your organisation from the traditional to a digital future
Design thinking – to apply the principles of design thinking to place the customer at the core of digital transformation
Digital transformation despite obstacles in organisations
Agility – apply agile skills to place your clients at the core of digital transformation
Customer centred – how to align people, data and technology and lead your organisation through disruption in a digital world
Digital ethics – understand and apply digital ethics
… and many more
We therefore need to ask the question:
What is the #NewNeed
rather than trying to figure out a 'new normal'…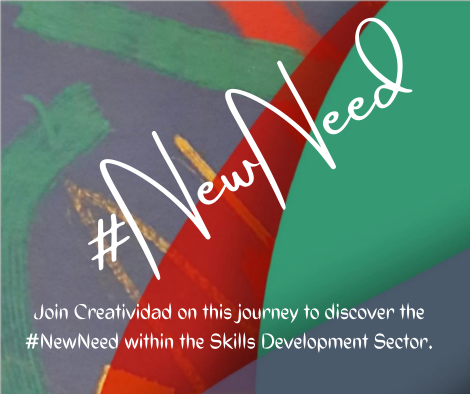 Join Creatividad's Journey to Discover the #NewNeeds
Join Creatividad on this journey to discover the #NewNeed within the Skills Development Sector.
We all learn the answer to the #NewNeed question as we wake up every morning. For this reason, Creatividad is considering to establish a Membership Option for our clients, experts within the Skills Development Sector as well as any individual who wants to journey with us.
Take time to identify your #NewNeed skills and connect with us. We strive to fill the skills gaps as relevant as they are identified each day!
A Poll on a planned Membership Platform
In order to understand the need, please complete this poll to help us navigate expectations as well as #NewNeeds for this Membership Platform.