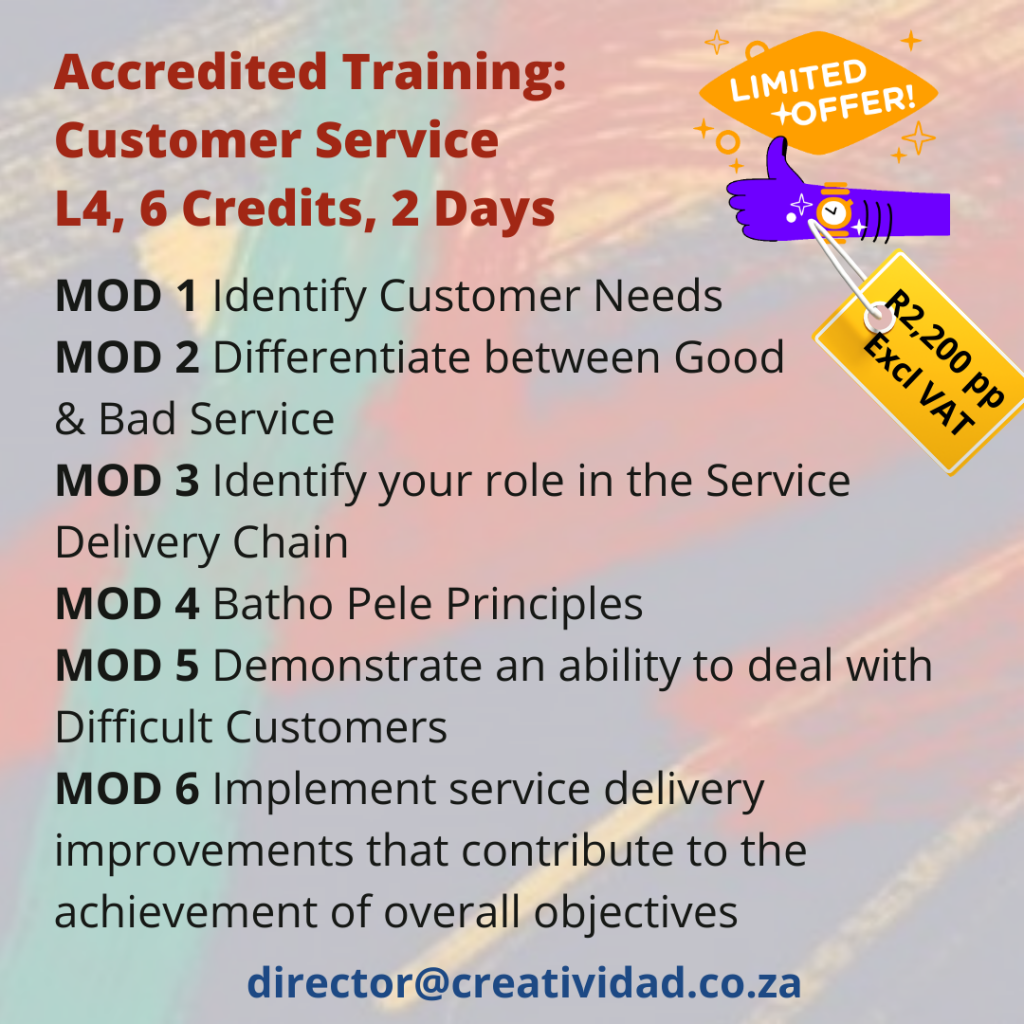 Creatividad Consulting cc is launching new training offerings. Each can be trained as Full Qualifications, Skills Programmes or Single Topics (Unit Standards). A delegate with a valid Matric Certificate may qualify for Credit Accumulation Transfer (CAT) and will not have to repeat Communication and Math Literacy Fundamentals (+/- 56 Credits).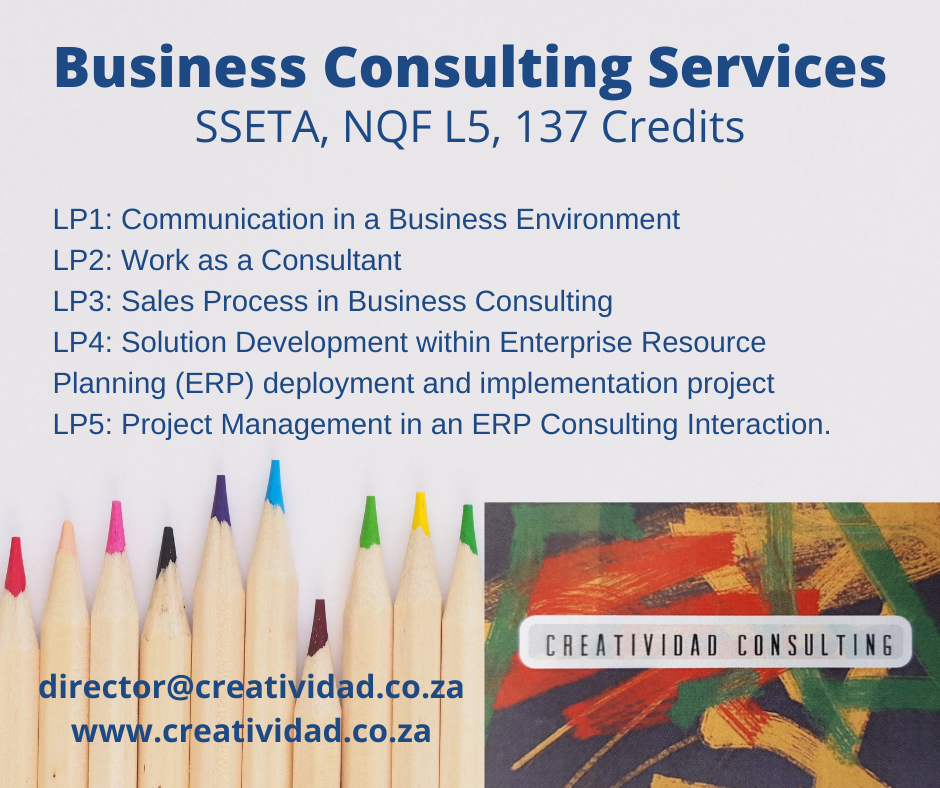 Creatividad Consulting cc are in the process of moving online with our training offerings. Please inquire about the online availability of the topics you are interested in. If it is not online yet, we can add it within 2 weeks notice.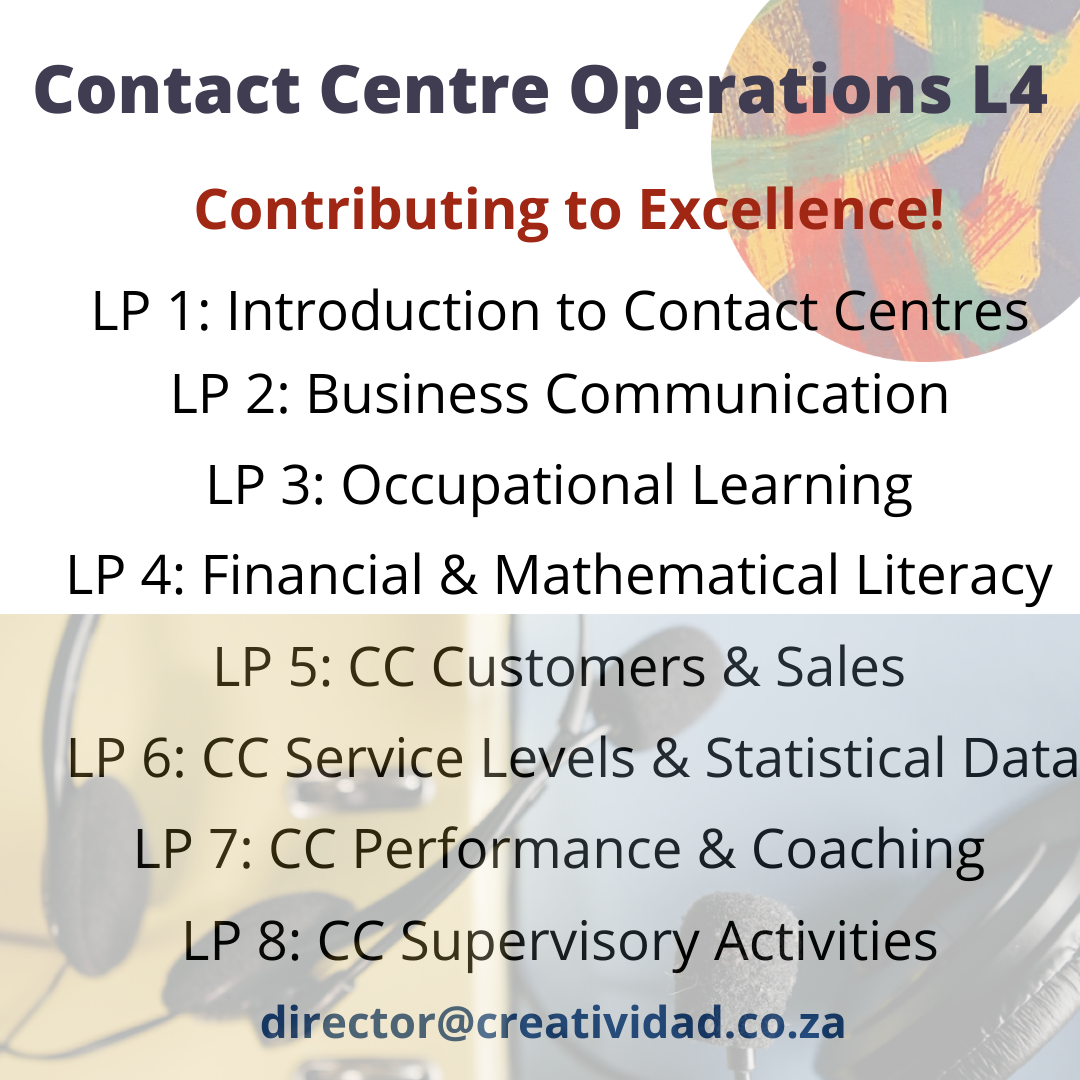 Creatividad Consulting cc offers Zoom training & support sessions, so no in-the-same-place contact sessions needed. You have the option of receiving your material in hard copy or PDF.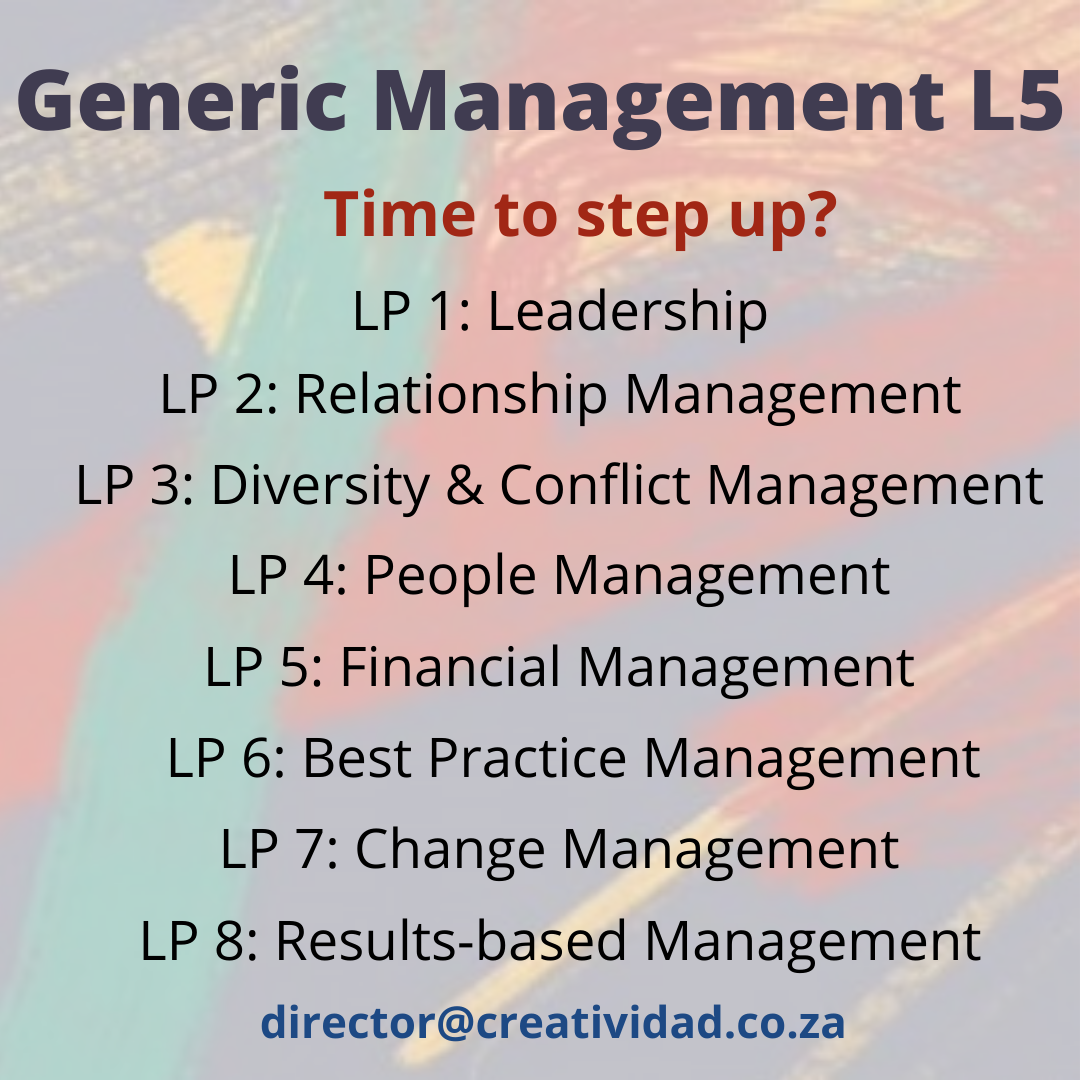 Creatividad Consulting cc accommodates individuals (on special request), small and large groups of delegates. No need is too small or too big for us to be able to deliver on.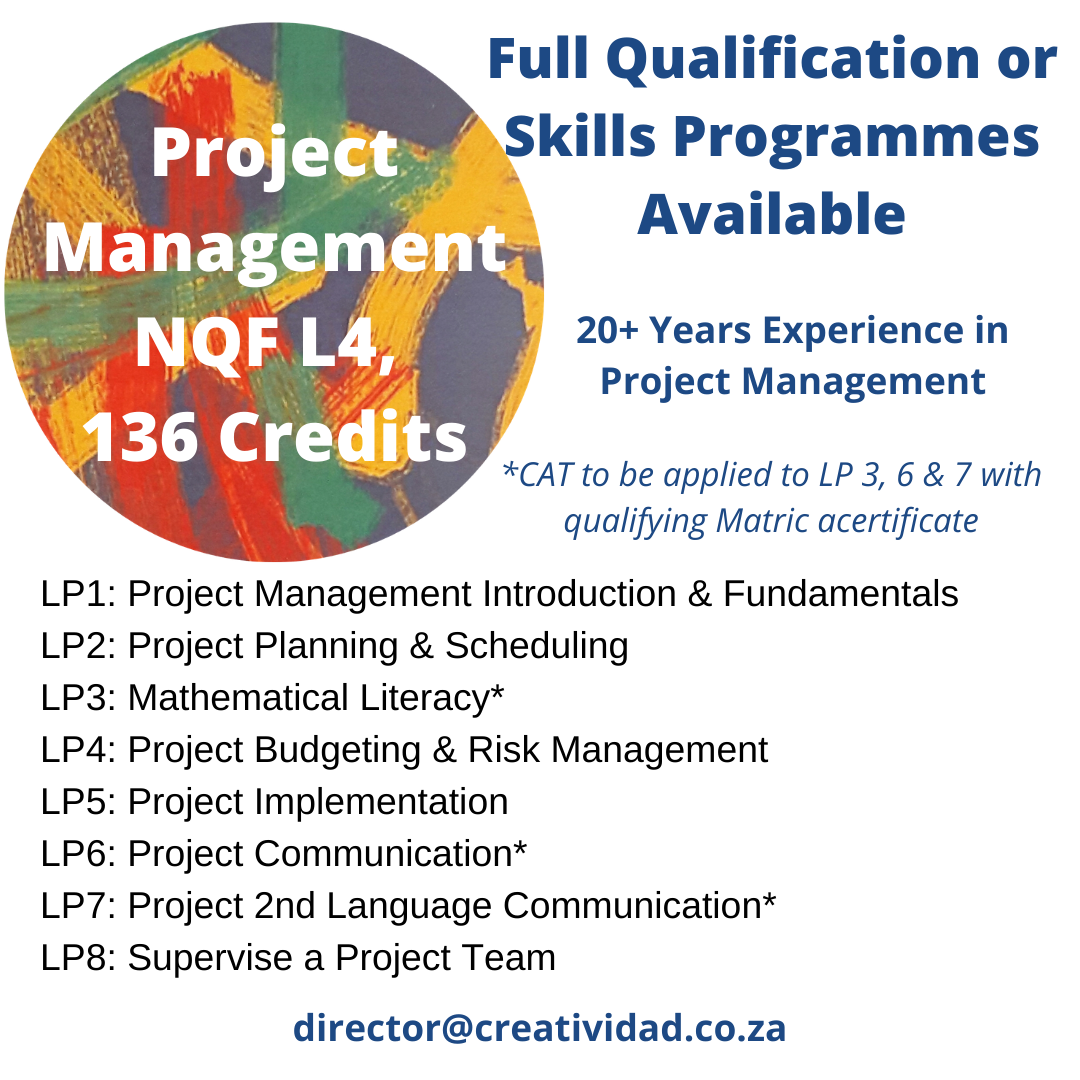 Please connect with us via director@creatividad.co.za. We would like to accommodate your specific skills development needs.