EXCITING TRAINING PROJECTS 2020/2021
FHI360 Economic Linkages
Creatividad Consulting are appointed by FHI360 to work with their Capacity Development & Support (CDS) Project as the leading consultant in linking adolescent girls and young women (AGYW) to various economic opportunities and pathways to expand their opportunities to lead healthy and productive lives.
FHI360 is a non-profit human development organization dedicated to improving lives in lasting ways by advancing integrated, locally driven solutions. FHI360, through its CDS project, is implementing the Determined, Resilient, Empowered, AIDS-free, Mentored, and Safe (DREAMS) program in South Africa. The DREAMS program is funded by USAID and works towards the empowerment of AGYW with life skills that protect them from HIV infection and expand their opportunities to lead healthy and productive lives.
FHI360 supports the South African DREAMS program through provision of two protective asset program components 1) social asset building (SAB) and 2) economic strengthening (ES).
Creatividad has a unique opportunity for organisations and businesses in the private sector to place AGYW within their businesses and organisations on Internships or wage-earning employment and welcomes you to participate in this opportunity.
The current FHI360 database of candidates comprises 7,000+ profiled adolescent girls and young women between the ages of 20 and 24 years old. As part of the DREAMS programme these AGYW are linked to a FHI360 mentor supporting them with soft skills and other development programmes.
Creatividad would like to engage with you to discuss the benefits of your potential support in this regard. This will include and is not limited to the following:
Direct recruitment opportunity for learnerships, internships or employment from this 7,000+ database
Access to candidates who are currently enrolled on FHI360's DREAMS programme and enrolled into an existing support system.
Providing candidates with the unique opportunity to enter the business environment.
Candidates can be screened, selected, and placed according to skills-set and business requirements.
Access to hands-on involvement of provincial FHI360 Managers and Mentors
Ideal opportunity for bulk recruitment if this is required
No capital outlay is required for the recruitment process
Candidates are available for immediate contract employment, internship or learnership.
Increase your corporate social investment, BBEEE scoring, EE, Skills development, and tax benefits through employing female youth candidates from previously disadvantaged communities and contributing to their economic empowerment.
Details of the AGYW placement project
What is it?
Wage-earning Internship or employment opportunities to profiled 20 – 24-year-old young women within any sector.
SETA or privately funded Learnership opportunities for unemployed youth will not only benefit your company, but also change the lives of young women. If you have funded Learnership opportunities and need to recruit unemployed youth, please consider using this database.
Duration requirements
Any short-term opportunity will be considered, but preferably for a period of 6 – 12 months for the candidate to gain valuable workplace experience within your company and industry.
Location
The current database of 7,000+ profiled candidates is distributed in the following provinces and districts ((more candidates are added in other areas as well)):
| | |
| --- | --- |
| Province | Districts |
| Eastern Cape | Alfred Nzo & Buffalo City |
| Free State | Lejweleputswa & Thabo Mofutsanyane |
| Gauteng | City of Johannesburg & Sedibeng |
| KZN | King Cetshwayo & Ugu |
| Limpopo | Capricorn & Mopani |
| Mpumalanga | Ehlanzeni, Gert Sibande & Nkangala |
| Western Cape | Cape Town Metropole & West Coast |
Provinces and Districts
When
Contracts to commence from August / September 2021, or as soon as possible thereafter.
Criteria around the placements
Private sector companies that can support wage-earning opportunities with a contractual agreement, offering paid workplace experience.
Skills levels, age, females
All candidates on the database are females between the ages of 20 and 24 with various educational levels, but mostly skilled up to NQF Level 4 with limited work experience. All are enrolled in a mentored support programme.
If you have any opportunity available or are interested to explore this opportunity, please provide me with an indication of your interest and potential number of candidates you would consider, from which geographical area and duration. No placement will be too small or large to consider.
Should you need a more detailed discussion, we can set up a virtual meeting.
Social Facilitation Plan – Robertson Area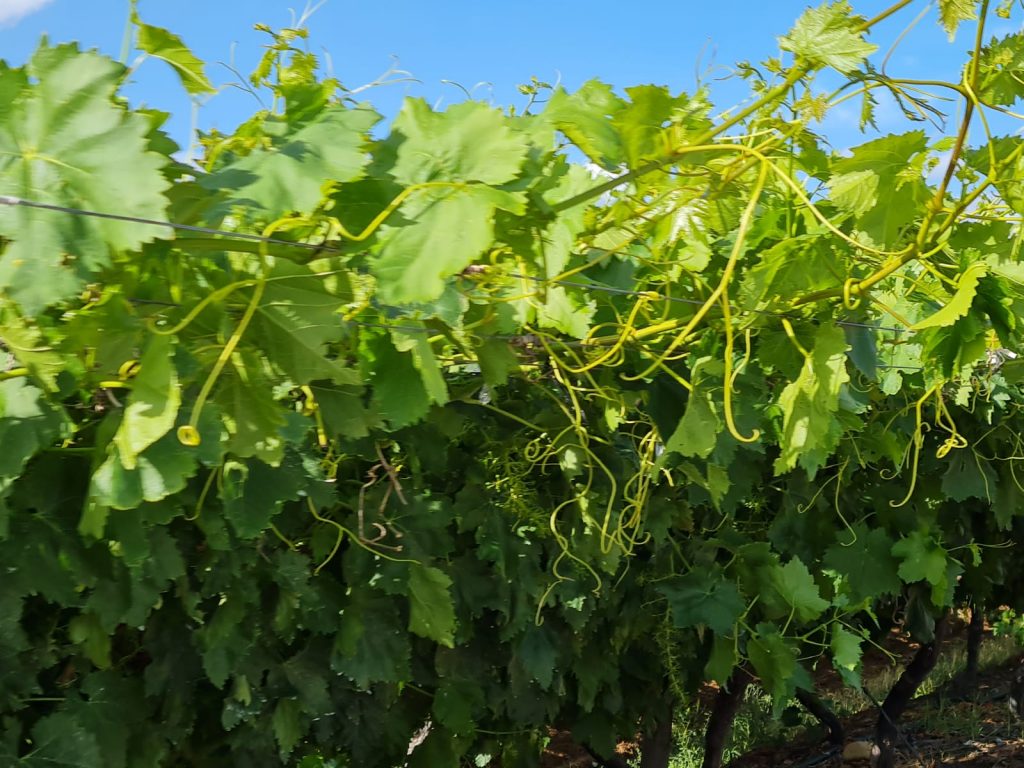 Child and Youth Care Work Learnership Training – Kimberley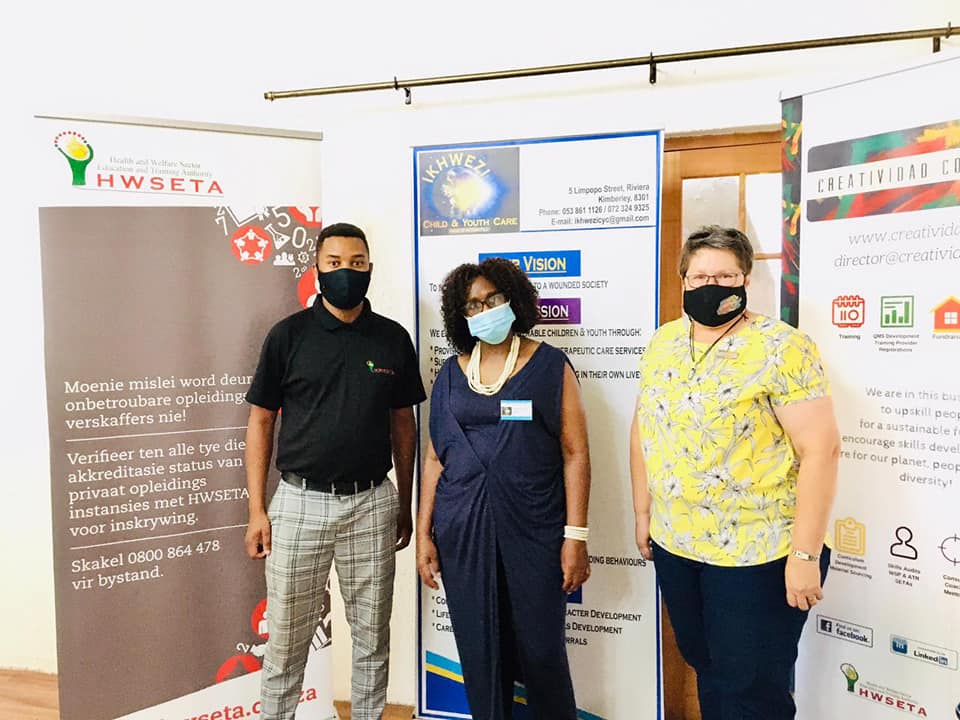 Generic Management Level 4 – In partnership with Growth Factor – RCL Foods

Saldanha Bay Municipality Customer Care Training

New Venture Creation Learnership Training – Bloemfontein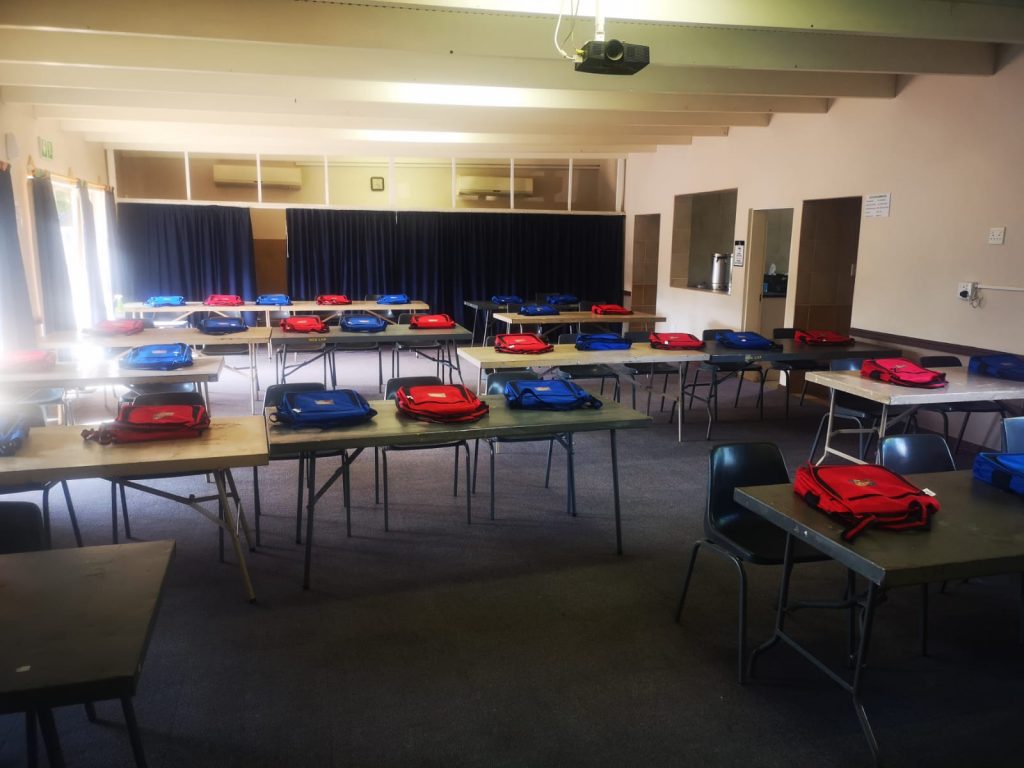 ODETDP Level 5 Training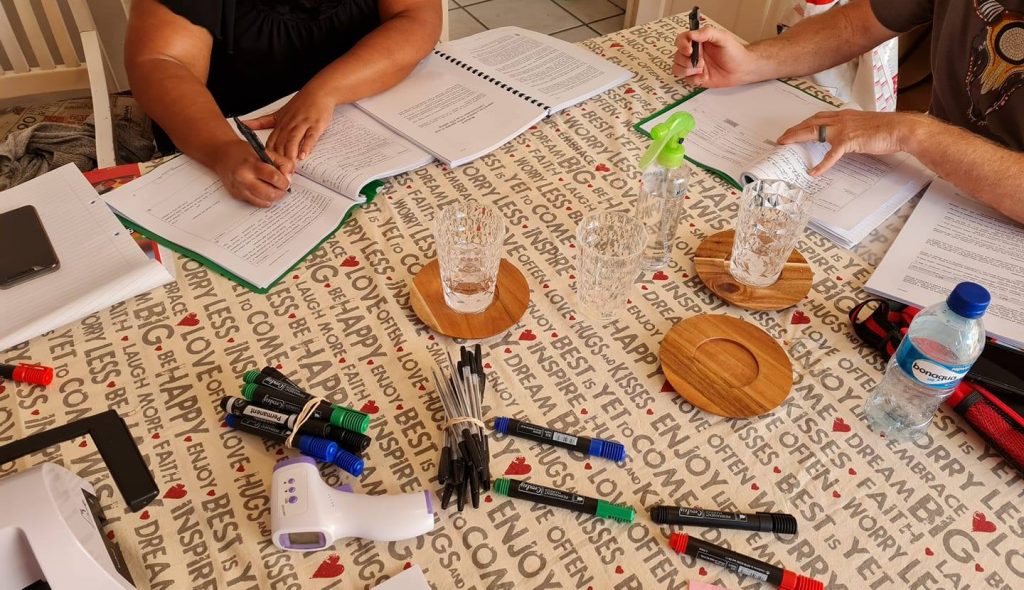 Special Needs School – New Venture Creation Skills Programme Training
TRAINING PROJECTS 2019 / 2020
New Venture Creation (SMME) Training – Bloemfontein
New Venture Creation (SMME) training kicked off in January 2020 with 34 learners from a group of employers in Bloemfontein.
New Venture Creation (SMME) Skills Programme Training – Bloemfontein
A small group of learners participating in a Skills Programme of 52 Credits training project at Marti Du Plessis School for special needs learners.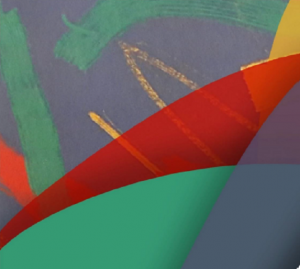 Business Administration Training – Bethlehem
Creatividad, in partnership with Afri Training Institute, training 10 staff members from Free State Care in Action on Business Administration Services, qualification in Bethlehem. This project kicked off in December 2019.
HWSETA Grant – 2019/2020
The HWSETA allocated an Adult Education and Training (AET) Grant to Creatividad for implementing MS Office training as well as for a non-aligned Sewing Project. These projects kicked off late November with Excel Level 3 & Level 4 training from our MICT SETA accreditation scope. Creatividad decided to honor repeat clients from the NGO sector as recipients of this grant and allocated the 50 grants to:
The Sewing Project will be implemented in collaboration with Creative Start. Starter packs with all the necessary tools for home-use needlework were handed over in December to the 10 beneficiaries of the grant and training sessions on the sewing machines purchased in January 2020, will enable the participants to built their skills and participate in small projects.